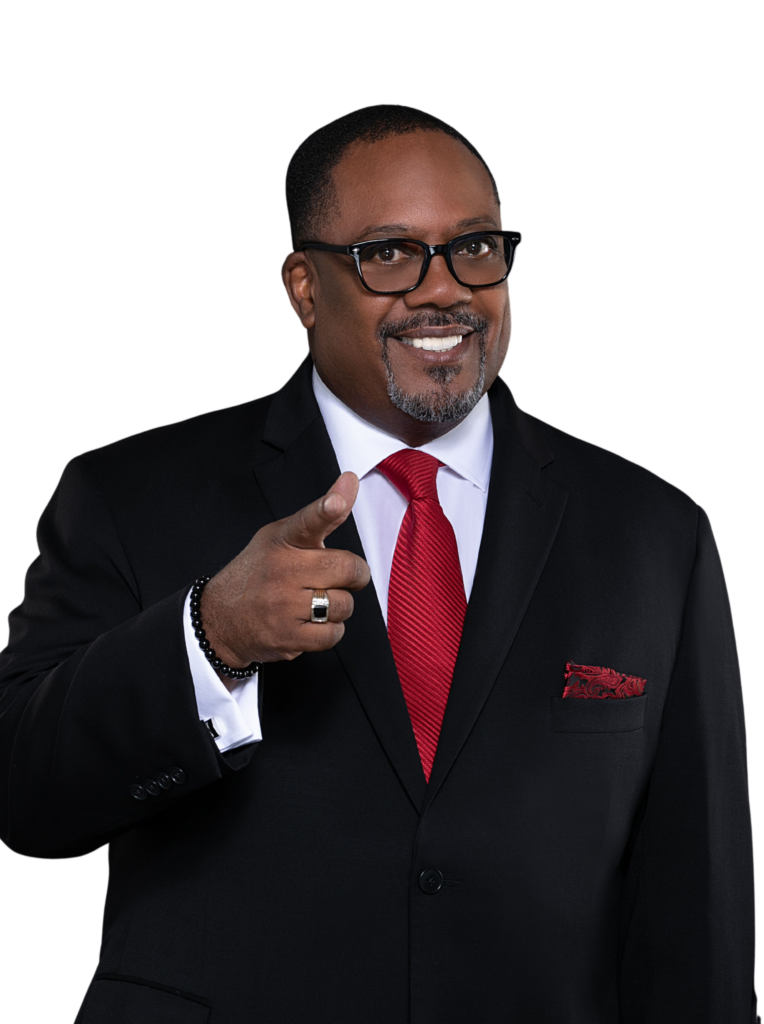 Tony Keith Sr. is a native Washingtonian, and a product of the DC Public Schools system.  He is an ordained Elder at Greater Mt. Calvary Holy Church (GMCHC), Washington, DC, under the pastorate of Archbishop Alfred A. Owens, Jr., and Dr. Susie C. Owens, where he faithfully serves on several ministries.
Pursuing the call on his life, Elder Tony graduated from Calvary Bible Institute, Washington, DC receiving a Certificate in Biblical Studies, and a Certificate in Ministry.  He also has an undergraduate degree in Christian Counseling from National Bible College & Seminary, Ft. Washington, MD.  He received extensive study in Pastoral Counseling at Wesley Theological Seminary, Washington, DC.  He has a master's degree in Marriage & Family Therapy from Capella University, Minneapolis, MN.
Elder Tony formerly served as the Program Coordinator of the GMCHC Prison Ministry Reintegration Support Group Initiative for ex-offenders.  He also served at the DC General Health Campus, Detoxification Center, Washington, DC, where he provided counseling and inspirational support to the participants of the Substance Abuse Treatment Program (SATP).
Elder Tony has a great love and heart for serving others.  His level of commitment to service does not wane or waiver whether serving those whom God has promoted to the high pinnacle in ministry or serving those who just need a helping hand.
He is a recently published author.  Faith For Fiery Trials: Men Impacting Men With Real, Raw and Relatable Stories is a first of its kind book collaboration with all African American, Christian men sharing their stories from a very vulnerable and transparent heart space.  Elder Tony is also a co-author in the Black Men Succeed Ebook.  He has been featured in the Courageous Man Magazine.  Elder Tony has also been a featured guest on The James Cooley Show, a show that reaches audiences across the world through livestream, podcasts, and social media platforms.
Elder Tony is a natural motivator and spends a great deal of his time conducting marriage and family counseling.  He is a gifted communicator and has a personality that draws people to him.  Elder Tony is married to Lady Starlean (Lyons) Keith; they are a blended family and the proud parents of four children and six grandchildren.  Elder Tony says his grandchildren add years to his life and life to his years. 
The mission of Tony Keith Ministries (TKM) is to provide hope and to assist you in creating new emotional, developmental, and spiritual paths for your life. Whether you are married or single, maintaining healthy relationships leads to a more fulfilled life.
Yet, many of us have developed habits that cause our relationships to end in failure and frustration.  The time to learn how to show up in a different way in your relationship is now because relationships begins with you!
TKM features intense sessions in personal development and relationship building.  Consultation consists of participating in a complete assessment of the couple's relationship. The length of time for couples' sessions is determined and driven by the issues that bring the couple into counseling.

TKM offers pre-marital counseling services. This service includes a thorough assessment of couples' strengths and areas for growth. The counseling includes an assessment of expectations of a marital relationship, communication skills building, conflict management, discussions on sexual intimacy, physical and personal growth, and the role of spiritual centeredness in the relationship. The primary emphasis of the counseling is driven by the issues that are most relevant for the couple. This is a reality based preparation for couples who want to establish a long term committed relationship.